Stick Cricket Premier League
Cricket Game – Participate in the Best Cricket Leagues around the World
Are you a fan of the game of cricket? Do you like watching cricket leagues being played all over the world? If yes, then this cricket game is a good choice for you. Stick Cricket Premier League is a nice game in which you get the chance to play cricket leagues in different countries and win trophies for your team. It allows you to build a dream team of star players and dominate the different leagues. You will get to play the game and also manage the team in order to find success. So, you will have to focus on both scoring runs during a match and also player selection and hiring of coaches. This way you will have a strong enough team that is capable of winning multiple trophies.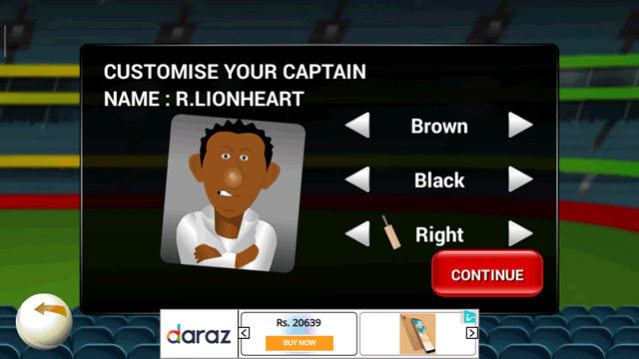 Stick Cricket Premier League has addictive gameplay and decent graphics. However, it is the controls of this cricket game that is its highlight feature. You are provided with two buttons that are located on either side of the screen which are for playing your strokes. When facing a bowler, you have to guess which side of the wicket the bowler is going to deliver the ball and press that particular button. If your timing is right then you will be able to strike the ball and get runs. For nudges and edges, you get a single, double or sometimes a triple. However, if you strike the ball cleanly then it can go for a four or a six. Since sixes score the highest, you should always try and hit sixes in this game.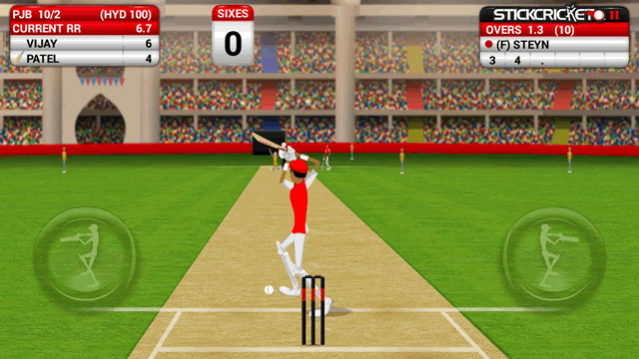 In this cricket game, you get to customize the appearance of the captain of your team. You can decide what his skin color should be and which colored hair he should have. Once you are satisfied with his look, you can save it and give it a unique name. After the customization of the captain, it is time for you to select an agent and get to know the other players. The agent is going to help you sign up veterans who have retired. These players can offer experience and star power that your team might be lacking. However, just having star players in the team isn't enough. If you want to increase your team's chances of success, you need to hire coaches and backroom staff too.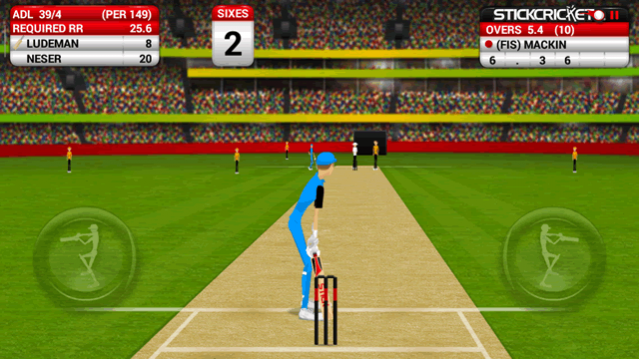 Stick Cricket Premier League provides you the opportunity to play in some of the best and most popular cricket leagues around the world. You can participate in the Indian league as well as the Australian league and show everyone how good you are. However, in order to dominate both competitions, you will have to be at the top of your game. You will need to win every match you play and try to outscore your opponents or bowl them out before they could reach the target you have set them. Each trophy you win will be displayed in a trophy cabinet and will add to your legacy.
Features:
Multiple cricket leagues to take part in
Customize your team captain
Manage your team and select the right players
Lots of star players to choose from
Hire staff to train and guide the team
Score lots of runs by hitting 4s and 6s
Avoid getting dismissed by the opposition bowlers
Win as many cricket matches as you can
Top the league and play the final to win trophies
Conclusion:
Stick Cricket Premier League is a gaming app which will primarily appeal to cricket enthusiasts of all ages. It allows them to captain a team comprising of various superstars and lead them to the league title. It is an entertaining cricket game and you will surely have loads of fun playing it.
---
Add a review
Tell us your experience with
Stick Cricket Premier League
RELATED PROGRAMS
Our Recommendations
---
---
---
---